Alcatel Pop 4 Wallet Case - Mrs Heart Case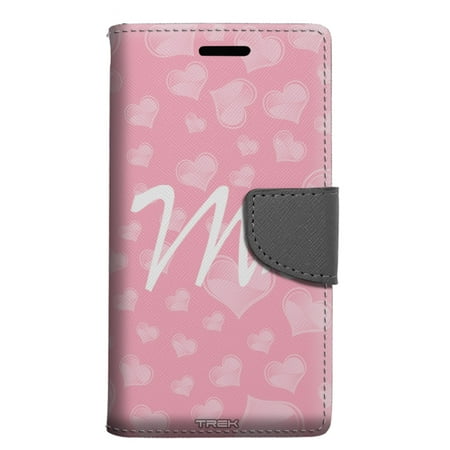 Unique, Customized Graphic Image Wallet Case
The protection of your Alcatel Pop 4 cell phone is vital to keeping your phone functioning properly. Things like cracks and dents can not only destroy the exterior, but may also damage the interior to your phone.
With a Alcatel Pop 4
Wallet Case
, you get a style that fits your personality and a cover that will guard it from danger. Create a combination of sophisticated style and protection using this Alcatel Pop 4 Wallet Case. Safely carry your Pop 4 phone with this secure flip. Made of premium textured hard plastic back with high quality PU leather coated front cover for durability and classic good leather look and feel. The interior is lined with soft anti-scratch material that protects your phone from further bumps and scratches. Compact, durable and lightweight, with all phone features accessible, including all ports, buttons and camera.
The Alcatel Pop 4 Wallet Case Features and Specifications:
• Textured synthetic leather finish adds a distinct and sophisticated feel. Lanyard included.
• Built-in TPU snap-on case keeps your Alcatel Pop 4 securely in place. Precise cutouts allow quick access to all ports, buttons and camera hole
• Magnetic closing flap keeps the front cover safely closed, ensures your valuables are hidden, safe and secure. Multiple card slots
• High Definition Printing of custom one of a kind designs, protected by copyright, printed in Orlando, Florida by TREK™
• Perfect Fit for the Alcatel Pop 4 phone.
• *** Please note: The Alcatel Pop 4 phone is not include.